Charles bobuck - bobuck plays the residents
Clear Spot International BV
Hermelijnkoog 21
1822CA Alkmaar
The Netherlands

T. + 31 (0)72 567 9990
F. + 31 (0)84 229 8862

E. [email protected]
W.

The information contained on this page is of a general nature only. It is based on historical and current data supplied by real estate professionals, and where indicated, CoreLogic and this information constitutes "Third Party Content" for the purposes of our website terms of use. Photographs may be historical and not reflect the current state of the property so you should undertake your own inspections and enquiries. Pty Ltd does not make any warranty as to the accuracy, completeness or reliability of the information on this page or accept any liability arising in any way from any omissions or errors. The information should not be regarded as advice or relied upon by you or any other person and we recommend that you seek professional advice before making any property decisions.
JOHN AVERY Nighthawks CD /gg218 John Avery, a member of Sheffield electro-funk outfit Hula, is an English composer and sound designer for theatre. He has been a collaborator with the theatre group Forced Entertainment since a long time and many of his solo projects fed into music for their performances. John's work has been described as a juxtaposition of melody and noise and is characterised by a sense of narrative. "Nighthawks" forms part of a soundtrack written and recorded for a theatre piece entitled "Nighthawks" by Force more...
"New arrangement and new vocals crack open altered interpretations of favorite Residents standards. Charles Bobuck mixes a bit of wood with va va room on this surprising non-ventriloquist project. It'll have you singing with your lips closed while drinking a glass of water." That's what Bobuck says about the album. As you can see in the tracklist, Charles Bobuck is re-interpreting some of the finest tunes The Residents ever made. A very personal album, a lot more introvert than The Residents' versions. New arrangements, new vocals by Bobuck himself. Yes, Charles Bobuck sings.
Our Past Funeral Services. Click on a tab to view our past services based on the Deceased's Last Name: For information about the cemeteries please refer to the ...
THIS is the end of an era. Charles Bobuck became visible about the same time The Residents felt the pinch of the popularity of free downloading. They, like many bands, shifted their energy toward live performance. However, Mr. Bobuck did not like touring. He preferred making albums. So he quit touring and made albums instead. Logical. THIS is a collection of music from the many "underground" albums he independently recorded between 2009 and 2016, as well as, pieces he wrote under the nom de plume of Sonidos de la Noche, Chuck, and The Residents during those same years. THIS collection is an insight into the more personalized music which Charles Bobuck, now in his 70s, created during his final years with The Residents, a legacy addition for any record collection. There are excerpts from the albums Mush-Room, The Highway, Dolor Generar, Life Is My Only Sunshine, Coochie Brake, Postcards From Patmos, What Was Left Of Grandpa, Chuck's Ghost Music, Roman De La Rose, God-O, Lying Horse Rock and Codgers On The Moon. Think you've heard it all? You haven't. Mr. Bobuck chose the pieces for THIS compilation himself, using many alternative mixes and adding three unreleased songs for your listening and collecting pleasure.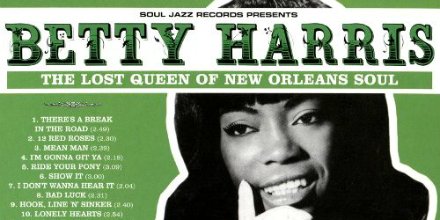 nbuzf.cradvisors.us
cradvisors.us